Documents belonging to Part A of the application form should preferably be submitted via the 'berichtenbox' or via a digital information carrier (CD-ROM or USB stick).  A folder structure and naming must be maintained as shown in Table 1, where:
All public documents must be submitted in PDF/A format.
All other documents must be submitted in PDF format.
All articles belonging to the application must be submitted in a separate folder called "Artikelen". This folder with scientific articles will not be made public.
Other public documents, including protocols, guidelines or procedures must be placed in a folder called "Openbaar".
All documents that are claimed to be confidential must be clearly marked as confidential and placed in folder called "Vertrouwelijk".
Please use ZIP-files in case of large number of appendices.
Please note: the SNIF form must be completed in English and submitted per e-mail (contact@loketgentherapie.nl) as Word file.
Signature
The following documents must be supplied as hard copy or via the 'berichtenbox':
Signed cover letter
General (personal) information
Consent form
Optional: mandate Environmental Safety Officer (ESO

environmental safety officer

)
In those cases where a signature of the legal entity is requested, a pen-drawn signature on a printed copy of the document is required. Forms that are submitted via the 'berichtenbox' do not have to be signed. The 'eHerkenning' of the 'berichtenbox' procedure is sufficient.
Extract NHR and/or mandate ESO
The signing of the legal entity is always verified and therefore the data in the Dutch Business Register (NHR) of your organization must always be up-to-date. On behalf of the legal entity a person must sign who is registered as an authorized signatory in the NHR. On behalf of legal entities a person may also sign who is mandated. The mandate containing the sign authority must be attached. If the 'berichtenbox' is used, the correct authorization is arranged via the 'eHerkenning'.
Tabel 1. Documents and structure for digital submission
Folder name
Document
Format
Openbaar
 
 
 
Application form Part A
PDF/A
 
All public guidelines, protocols and documents (no articles) as separate files
PDF/A
Niet openbaar
 
 
 
Signed cover letter
PDF
 
General (personal) information
PDF
 
Consent form
PDF
 
Mandate Environmental Safety Officer (ESO

environmental safety officer

)
PDF
Artikelen
 
 
 
All (scientific) articles as separate files
PDF
Vertrouwelijk
 
 
 
All appendices as separate files that are claimed by the applicant as confidential
PDF
The ABR formGeneral Assessment and Registration form belonging to Part B of the application form must be submitted via the web portal ToetsingOnline, http://www.toetsingonline.nl/. You may include certain data which can be uploaded from the EudraCTEuropean Union Drug Regulating Authorities Clinical Trials form. On the CCMOCentral Committee on Research involving Human Subjects website you will find an example of the ABR form and explanatory notes.
Once you have a final version of the ABR form you must send in a signed version, together with your research file, on two CD-ROMs in PDF/A format together with a signed cover letter on paper to the Gene Therapy Office. The CCMO prefers digital submission of your application. It is also possible to send the application in duplicate on paper.
The Ministry of VWSMinistry of Health, Welfare and Sport requires digital submission, which means that the cover letter should be on paper but all remaining documents should be submitted in PDF/A format on a single CD-ROM, coded according to the standard research file (more information is available at http://www.ccmo.nl/, ´standard research file´).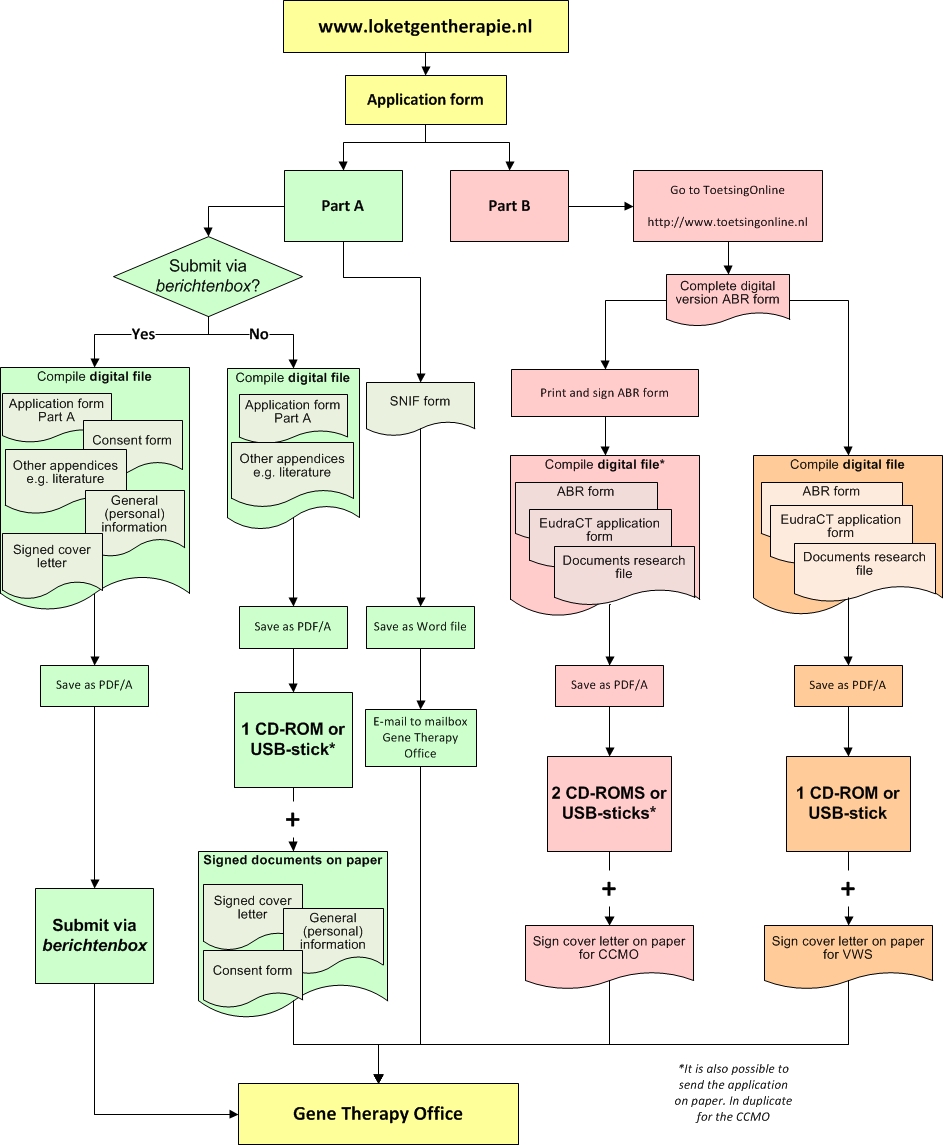 Figure 1. Diagram document flow for official submission to the Gene Therapy Office.